Pride Month is a great time to take a step back and reflect on the progress made and the challenges that remain to be overcome.
One area where progress has been made is the number of businesses started, led, or positively influenced by members of the LGBTQ + community.
---
The list of companies that are positively influenced by LGBTQ + leadership is growing every year. Some of these leaders serve as great examples for other members of the LGBTQ + community who dream of one day running their own successful business.
Here is a list of just a handful of companies that have benefited from LGBTQ + leadership.
Apple
(Photo from Twitter.com)
When Apple CEO Tim Cook came out as gay in 2014, he became the first openly gay CEO of a Fortune 500 company. In an open letter posted on Bloomberg, Cook said he had received letters from children struggling with their sexual orientation and that he wanted to inspire them.
Cook and his Apple team often march in the San Francisco Pride Parade, and every year Apple makes a special Apple Watch with Pride bracelets.
Apple also provides funding to LGBTQ + advocacy organizations working to make positive change, including Encircle, Equality North Carolina, Equality Texas, Gender Spectrum, GLSEN, Human Rights Campaign, National Center for Transgender Equality, PFLAG National, SMYAL, and The Trevor Project in the USA and ILGA World internationally.
Apple has won a number of awards on the Comparably website for employee reviews, including corporate culture, diversity and inclusion, and corporate governance.
Interested in working at Apple? Check out the latest job openings from Apple.
Reddit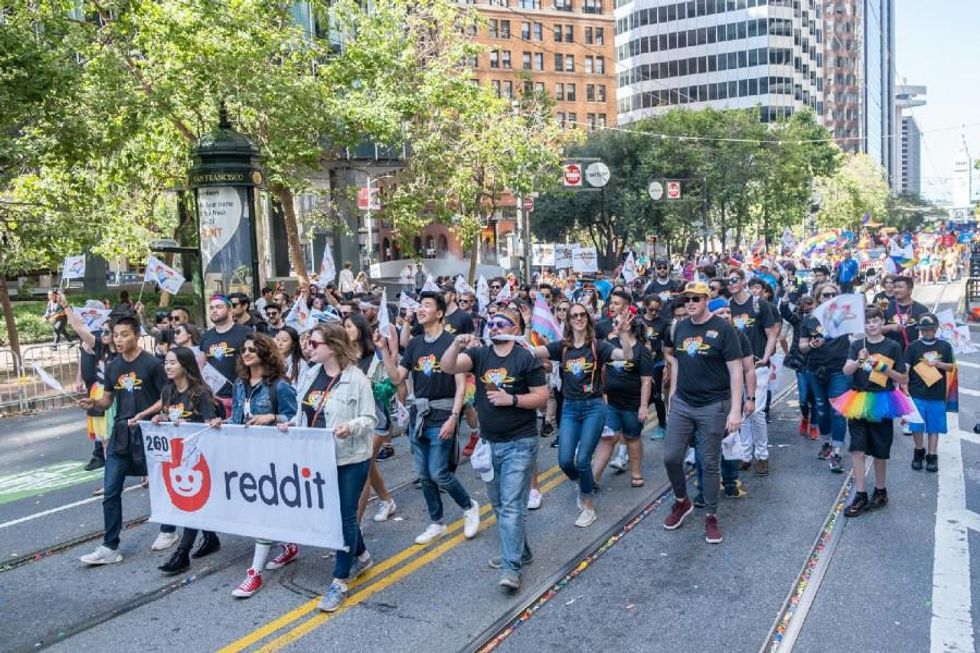 (Photo from LinkedIn.com)
Reddit is a fast growing company and Jen Wong is leading that effort. Wong has been Reddit's Chief Operating Officer (COO) since 2018, and under Wong's leadership, Reddit's valuation has doubled to $ 6 billion and the company is aiming to raise an additional $ 500 million while increasing its workforce to approximately 1,400 people to double.
Prior to Reddit, Wong was President of Digital and COO at Time Inc. Wong was also Chief Business Officer at POPSUGAR from 2011 to 2015.
Wong is active with Lesbians Who Tech & Allies and is committed to creating more diverse and inclusive workplaces. Wong was also recently featured on Fast Company's Queer 50 list.
Reddit has 10 employee resource groups (ERGs) to support underrepresented employees. These groups lead several initiatives at Reddit, including running an Ask Me Anything (AMA) series with public figures, facilitating community participation, and developing educational resources and interactive programs for employees.
Are you interested in working at Reddit? Check out the latest job openings on Reddit.
United Therapeutics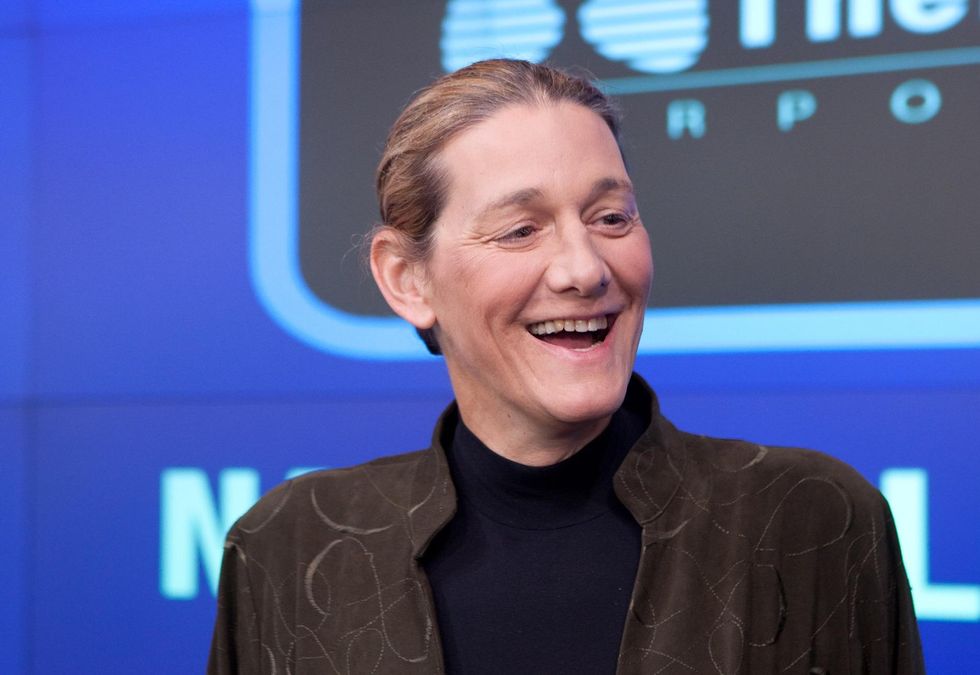 (Photo from the United Therapeutics Facebook page)
Martine Rothblatt founded United Therapeutics in 1996 after her daughter was diagnosed with pulmonary arterial hypertension, according to Forbes. Under the leadership of Rothblatt, United Therapeutics has grown into a publicly traded biotechnology company that develops and sells five FDA-approved drugs to help people with the disease.
The company's ultimate goal is to one day cure pulmonary arterial hypertension (PAH), and the company is currently experimenting with pig cloning and genetic modifications to make lung transplants that the human body won't reject.
Prior to United Therapeutics, Rothblatt co-founded Sirius Satellite Radio in 1990. Rothblatt appeared as a transgender in 1994. She is an outspoken advocate of transgender rights and believes it is her duty to help those who are not as happy as she was.
Rothblatt and her team have built a strong corporate culture at United Therapeutics and have been named "Best Workplace" by Fortune and the Washington Post. The company has also introduced a minimum wage of approximately $ 75,000 per year for all employees
"We are even more proud of our low sales compared to our peer group in the industry; At 6.3%, this is around half of the average turnover in the biotech industry of 12%. In our most recent survey, the results showed that 93% of our employees "have a high level of trust, are likely to be retained and are very committed", announces the company on its website.
Are you interested in working at United Therapeutics? Find out about the current vacancies at United Therapeutics.
Prezi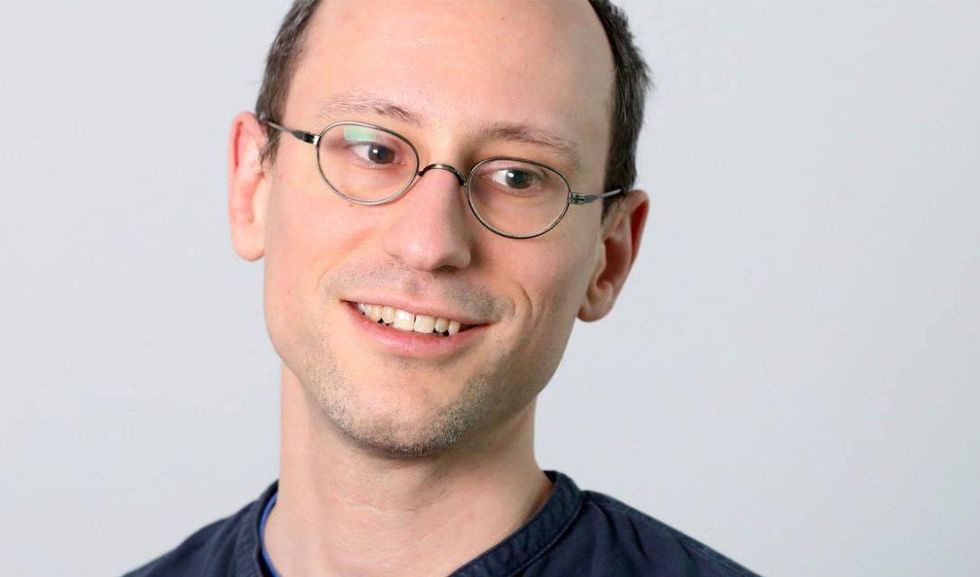 (Photo from Prezi's Facebook page)
Co-founded by Peter Arvai in Budapest, Hungary in 2009, Prezi has become a top platform for those looking to create interactive virtual presentations.
Prezi is a global company and its presentation platform is currently used by companies of all sizes including Salesforce, BMW and IBM to name a few.
Arvai is currently Executive Chairman of the company and is recognized for his role in building the world's largest library of public presentations. Arvai became the first openly gay CEO in Hungary in 2015 when he came out because he wanted to set an example for gays who want to become entrepreneurs.
Arvai and Prezi employees attend the Budapest Pride event annually, and Arvai co-founded WeAreOpen, a non-profit organization that supports companies with diversity and inclusion.
Are you interested in working at Prezi? Check out Prezi's latest Job offers.
Grindr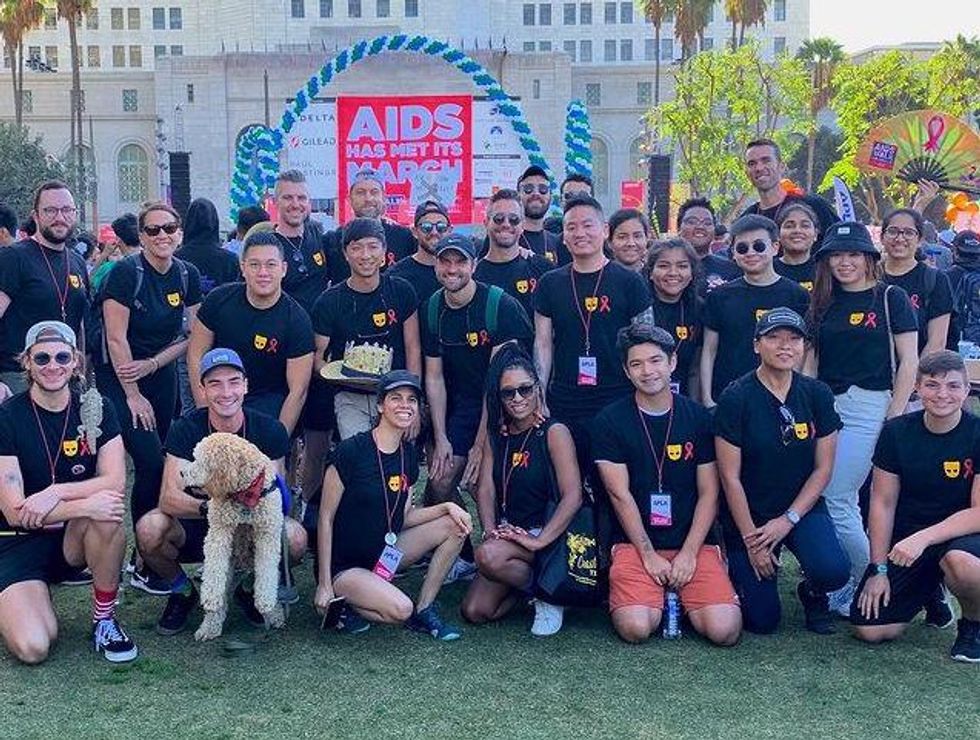 (Photo from Grindr's Instagram)
Grindr is the world's largest social networking app for gay, bisexual, trans and queer people. The company was founded in 2009 by Joel Simkhai as a dating app for men in the LGBTQ + community. Simkhai told Business Insider that he started the company out of a "selfish desire" to meet more gay men. Simkhai was CEO of Grindr until 2018.
While Grindr is a popular dating app, the company has grown into a place where members of the LGBTQ + community can come together and share content and ideas.
Grindr also has a program called Grindr for Equality, where it educates users about local and international programs / initiatives that are helping the LGBTQ + community.
"Grindr for Equality works to create a safe, just and inclusive world for people of all sexual orientations and gender identities", announces the company on its website.
Are you interested in working at Grindr? Check out the latest Grindr vacancies that include remote work opportunities.
Does your job search need a boost?
Sign up for Work It Daily today and you'll not only have access to individual coaching, courses, and resume and LinkedIn reviews, but you can also network with like-minded people who are also going through the job search process.
Looking for a job? Check out the Work It Daily TikTok page and Work It Daily Incredible Companies page on a daily basis.
Articles from your website
Related articles on the web